Freyr is a leading, niche, full-service global Regulatory Solutions and Services Company supporting, Large, Medium and Small size global Life sciences companies, (Pharmaceutical | Medical Device| Consumer Healthcare | Cosmetics | Food and Food Supplements | Chemicals) in their entire Regulatory Intelligence value-chain. With regional offices in Europe, North America, MENA and APAC regions and with a vast partner network spanning 120 countries, We help manufacturers, distributors and marketers of finished products and raw materials worldwide in areas of Regulatory Intelligence.
Freyr offers a comprehensive range of Regulatory Intelligence Reports for manufacturers and distributors to ensure their products meet the latest global Regulatory compliance requirements. We also provide tailored / on-demand reports to support our clients and assists them in navigating through various procedural complexities pertaining to product classification, registration and process clearances to enhance the regulatory pathway.
Freyr Regulatory intelligence and market reports help organizations define and strategize, successful global market-entry adhering to the regional compliance best practices within the cost and time limits.
Freyr IMPACT
An Innovative Cloud-hosted Regulatory Intelligence Software/Tool Offering a Complete Spectrum of Authoritative Regulatory Information that span across various industries of life sciences, product and regulation categories. Freyr IMPACT gathers and analyzes publicly available Regulatory information. The cloud-hosted Regulatory intelligence software, Freyr IMPACT effectively monitors, collects and updates various industrial information by analyzing current regulations, guidance, policies, and legislations.
Features & Highlights:
Regulatory reporting and tracking software
Ability to store and archive information and supporting documents
Assign actions, discuss, collaborate and share information on new updates
Assured data security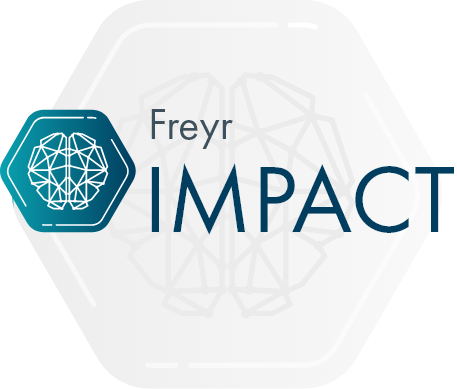 Expert Intelligence reports to facilitate Regulatory decision-making and support compliance and strategic business growth.
The reports are:
Comprehensive and concise
Cost and time effective
Articulated by the industry experts
Customized as per various regional Regulatory standards
120
CROs/Consulting Companies
2300
Global Regulatory Experts